Moet gebeurt nou met een t, een d of met dt ?
Met dt moet het nooit, maar het is wel lastig om te bepalen of het met een t of een d moet. Met iMindMap (Ultimate) is daar nu een eenvoudig stroomdiagram van te maken.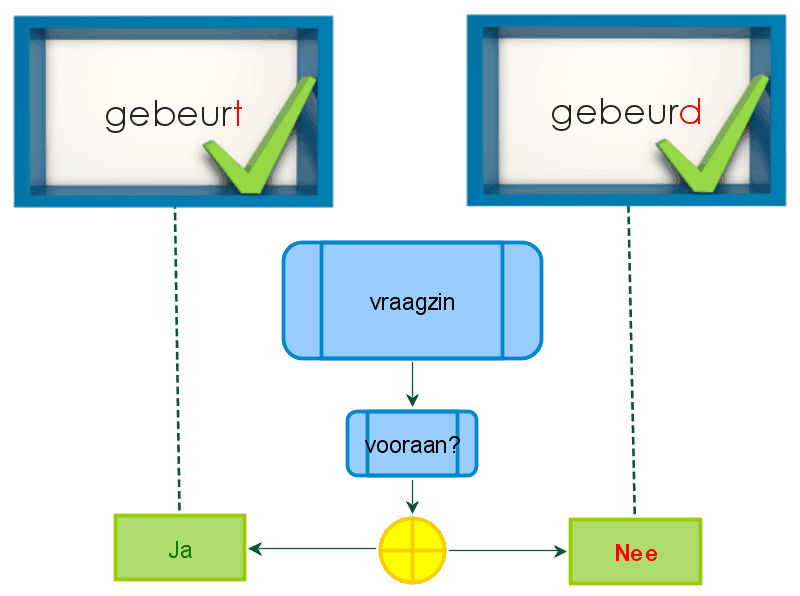 Het je tips voor verbeteringen / aanvullingen, geef dan hieronder je reactie.
Heb je zelf ook zo'n stroomdiagram en wil je dat in iMindMap (laten) zetten, neem dan gerust contact op.